Fort Galt Update: Construction Time!
We've reached a major milestone and are about to proceed with construction now so it seems like a good time for another update. A lot has happened since the last one so I'm just going to dive right in.
Looking Back
First, we had to explore the country and find a suitable location for development. We did that, finding the ideal location in the south of Chile. For those of you that don't already know, it's in the rainforest, overlooking the ocean, near Valdivia. The hundred acre property has already been legally subdivided into sixty individual lots, some of which are now available for purchase on our website. As an added bonus, we already have some basic infrastructure installed such as electrical poles, overhead street lights, fresh water wells, a surface water reservoir, a water tower, and water lines to each lot.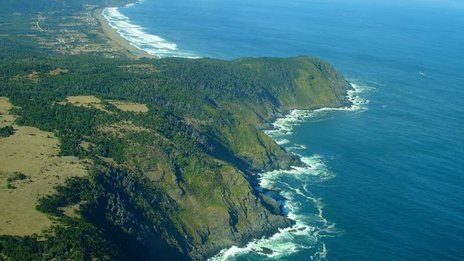 The next step was to hire an architect and develop blueprints for our first building, a residential community center. Once the prints were finished, we then had to conduct an environmental impact study, soil mechanics test, and modify the legal status of the build site to allow for the large structure. Once the tests were all complete and the property was paid off, we got the necessary permits and hired some locals to help with clearing the trees from the build site. That's finished now so we find ourselves ready for the next big step… It's time to build the foundation.
Currently
To fund all of this, we've been selling memberships, which entitle their owners to a private suite in the building as well as use of all common grounds and facilities in the community, which include a lush rainforest park, multimedia studio, and tech shop. The entry level rooms sold out quickly and the largest suites have been taken as well but we do still have some of the mid-level rooms available for new members. Sizes range between 220 and 380 square feet and prices range between 62,000 and 85,000 USD. One of the 52 square-foot entry-level rooms may also become available again too so if you'd like to be notified about that, just message us through the website accordingly.
Because physical construction is about to begin and things are about to look more "real" to onlookers, we're anticipating a new wave of members to be joining shortly. Once construction videos and pictures start going out, the investment will look safer and it won't just be for intrepid risk-takers anymore. In other words, the time to get in on the action is now, before we start putting out construction videos and the next wave starts snatching up the last of the rooms.
Membership Sharing
In response to feedback we've received over the past year, we're now introducing a system to make our memberships even more affordable. Simply put, they can now be bought and shared by multiple users. The membership can be bought and held by a majority holder, who is responsible for the condition of the room and conduct of their guests, while other minority holders can contribute a portion of the purchase price in return for a proportional amount of use time.
Our website is undergoing an overhaul now and once it's finished, a new page will facilitate the process of helping people to find partners with which to share their membership. We can assist members with finding share partners personally as well.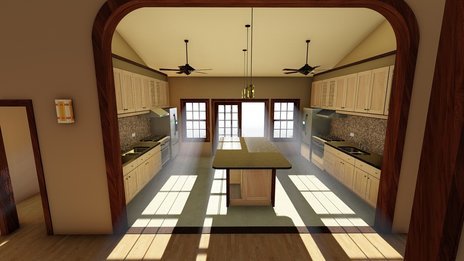 We're still collecting payments from members incrementally, as we've been doing since the beginning, but the longer into the project one waits, the less time they'll have to spread their payments over. Current members have been billed for 35% of their total membership prices so far but we expect to have progressed to the 100% level by the end of the year as construction progresses towards conclusion.
The Year Ahead
Now that a lot more visually interesting things are about to happen, we'll be putting newsletters out more often. We know people love to see physical progress so we'll be sure to include pictures and video of each construction step along the way. Suggestions for topics of coverage are always welcome so if anyone would like to see something in particular included in a future newsletter, just message us via the website's contact form.
Thanks for checking in and here's to the rest of an already awesome year!
Published On
A new residential community for entrepreneurs on the coast of Chile
Join The Discussion
13 Comments